After the Ring of Kerry, we headed West, in direction of Killarney and its National Park.
In order to reach Killarney, we had first to cross through the mountains, and there is there unbelievable landscapes, especially the Ladies View, where the Queen Victoria could admire, in the XIXth century the perspective of the lakes just like us :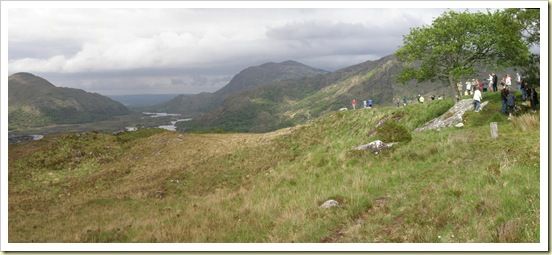 Note that the roads are no less narrow than in the rest of the peninsula, and with the caravans of autobus bringing hundreds of tourists, it is better to start the visit in the morning.
Killarney is the home of the first National Park of Ireland. It encompasses the lakes and forests surrounding the lakes and the city as well as the highest mountains of Ireland (more or less 1000 meters high). It is truly the biggest forest zone of the whole island since all the woods and forests were cut down in the XVIIIth century.
The core of that national park is the Muckross Estate, which belonged to a rich american family who gave it to the Irish state in the 1930s in order to create the national park. And this is where we stopped. It shelters huge gardens :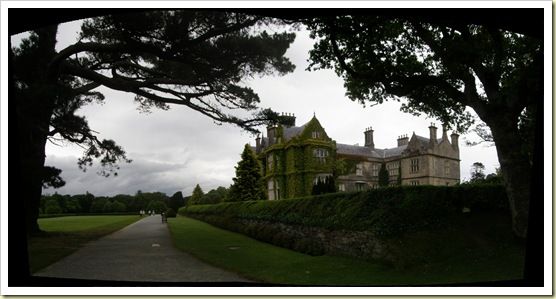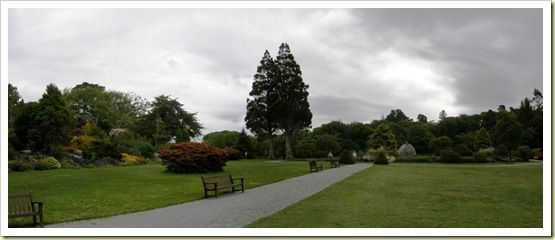 And at last we reached Killarney, whose main attraction is its Cathedral of course :
and also the Ross Castle which is just at the entrance of the city, on the shore of the Lough Leane :