After a visit to the Dingle peninsula which is not worth mentioning due to the weather conditions, the last trip of the week consisted in bringing me back to the Cork airport, which led us through the south-west coast of Ireland.
First, down to the little village of Baltimore (point B), famous for two things. First, the beacon which stands at the entrance of its harbour (his nickname is Lot's wife, due to the Bible's woman changed into a salt statue) :
And also because some detail about its history : Baltimore was one of the rare Irish port to be attacked and ransacked by pirates. It happened in 1691. A hundred villagers were captured and sold as slaves in North-Africa afterwards. That's why you'll find a pub called the Algiers Inn :
After that, we headed West in direction of Cork. On our way we went through a village called Timoleague where stands the remains of an abbey burned down by Cromwell :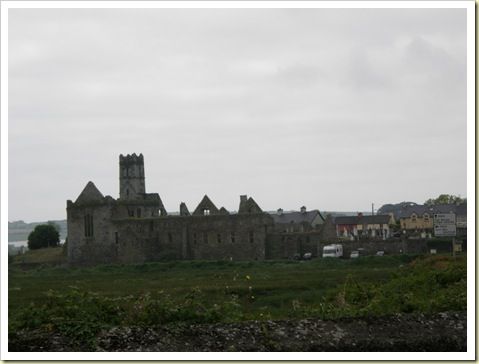 And eventually, reached Kinsale (point C), a little port, now a popular holiday resort, endowed also with a tumultuous history.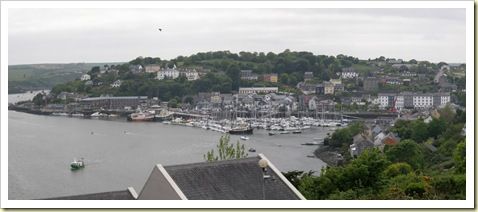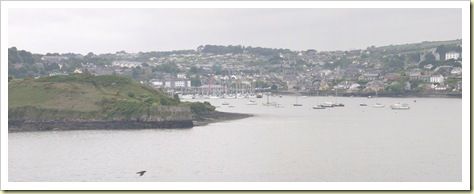 In 1601, the town was held by Spanish troops, besieged by English forces. A battle between Irish and English followed, and the Spanish eventually left the town and the island. The James Fort and the Charles Fort, each one of a side of the harbour are quite impressive and well cared :
At last, it was time to go to the Airport. Half an hour later, i was at Cork's Airport, and from there, four hours later due to a delay, i was back in Belfast.