Cork is the second biggest town of the Irish Republic, and the third of the whole island behind… Belfast ! That's where I was supposed to meet my parents who were coming by ferry from France.
Arriving 24 hours before them, I had plenty of time to visit and discover the city by myself and especially the city center which is surrounded by the two channels of the River Lee (first pic), where one can find the Holy Trinity Church (second pic), or the City Hall (third pic).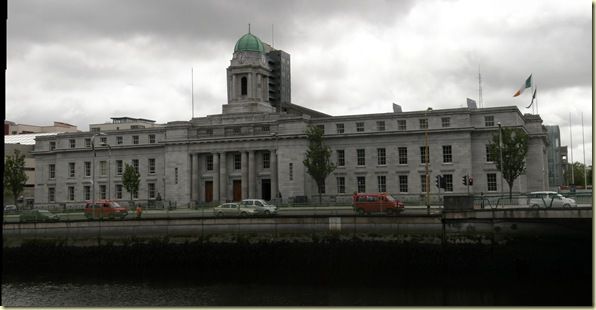 Not much more to say about this town, except it is mainly like Dublin, in reduced size : quite cosmopolitan, not particularly attractive but easy going, grey weather, but colorful little houses…. I found a bed in the dorm of the Sheila's Hostel, a nice hostel very well situated :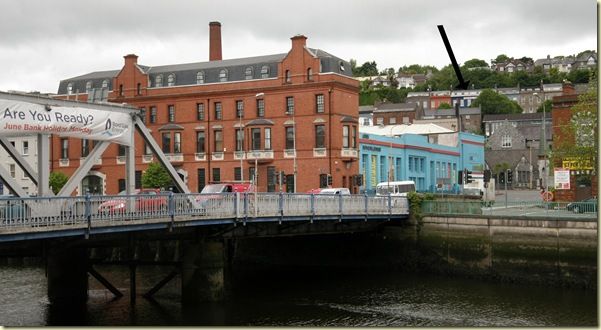 From which i had a nice view on Cork, especially by night :
Saturday 23rd, i I left Cork for Ringaskiddy, 40 minutes away on the coast, where the ferries from France (Roscoff) arrive.